​On top of our AI & Blockchain based pharma brokerage activities, Trade Pharma Network is also serving the global healthcare community by providing speedy solutions to our customers' pharmaceutical & medical supply needs. The logistics hub for ​Trade Pharma Network is located in Brussels and our supply network encompasses all of Europe and beyond.
​
Our clients worldwide rely on us to provide them with medicinal products which are extremely difficult, and sometimes impossible, to source in their own countries.
Trade Pharma Network has a strong relationship network with all the major pharmaceutical & healthcare businesses, covering all areas: pharmaceutical and medical devices organization, major wholesalers, retailers, import/export companies.

Our products portfolio includes: pharmaceuticals, generics, OTCs, medical devices, parapharmaceuticals, baby food and cosmetics. We can also be your procurement partner for clinical supplies or clinical trials.
We export pharmaceutical products worldwide and offer our customers: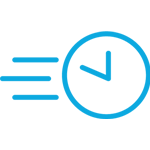 If you are interested in our Trade Pharma Export service, please fill out the form below to be sent additional information to help you with your purchases.