SERVING THE GLOBAL HEALTHCARE COMMUNITY
​On top of our AI & Blockchain based pharma brokerage activities, TPN is also serving the global healthcare community by providing speedy solutions to our customers for their pharmaceutical & medical supply urgent needs. The logistics hub for ​Trade Pharma Network is located in Brussels and our supply network encompasses all of Europe and beyond.
​
Indeed Rx - Export pharma solution is dedicated to our clients worldwide who rely on us to provide them with medicinal products which are extremely difficult, and sometimes impossible, to source in their own countries.
Trade Pharma Network has a strong relationship network with all the major pharmaceutical & healthcare businesses, covering all areas: pharmaceutical and medical devices organization, major wholesalers, retailers, import/export companies.
Our products portfolio includes: pharmaceuticals, generics, OTCs, medical devices, parapharmaceuticals, baby food and cosmetics. We can also be your procurement partner for clinical supplies or clinical trials.
We export pharmaceutical products worldwide and offer our customers: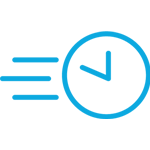 If you are interested in our Trade Pharma Export service & Rx - Export pharma solution, please fill out the form below so we can help you with your purchases of medicines.
Contact & Company Information
For the payment, 30% T/T down-payment & balance before shipment. Going forward, the full amount is put in an escrow account and the partner(s)/supplier(s) is/are not paid until the importer/buyer receives the goods according to Trade Pharma Network payment policy.
T supports Patient Name Program by helping sponsors who want to make their drugs available in countries where they are currently unavailable and by sourcing products from all regions of the world and deliver them to patients and physicians in need.